Services
Choose the best service for you.
We deliver accurate and scalable audiences for brands and agencies through custom services. We provide a full range of audience products on a self-service or managed-service basis. Buy whatever you want however and wherever you want it. Dstillery can activate all your audiences or simply give you access to our data. Choose what works best for you.
---
Self-Service
Want to manage your own media selections, optimizations, and budgets? We'll give you direct access to our audiences on the platform of your choice — you handle the rest.
CUSTOMER SUCCESS SUPPORT
Access to our Client Success and Technical Support Teams, who will provide guidance and best-practice recommendations during the set-up and launch periods.
STRATEGIC SOLUTIONS
Weekly or bi-weekly updated audience recommendations, including Custom AI, Custom-Built, and Pre-Built audiences.
YOUR DSP OF CHOICE
Ability to activate all Dstillery audiences across multiple channels in the DSP or social platforms of your choice.
---
Managed Service
Put your campaign responsibilities in the hands of our Client Success Team. We will launch, optimize, and send reporting throughout the campaign duration.
MEDIA ACCOUNT MANAGEMENT
Dedicated Client Success Manager and Technical Support Teams who continuously review the performance of each campaign by publisher, creative, time of day, day of week, frequency and bid strategy to ensure success against KPIs.
MEDIA OPERATIONS
Dedicated media operations support, handling yield management, inventory management, and ensuring seamless campaign execution with The Trade Desk.
AUDIENCE INSIGHTS & RECOMMENDATIONS
On-demand insights reports curated by our team of Data Scientists on the audiences that performed well for your campaign along with recommendations for future campaigns.
---
Activate Your Audiences Everywhere
Find Dstillery audiences wherever you already activate media.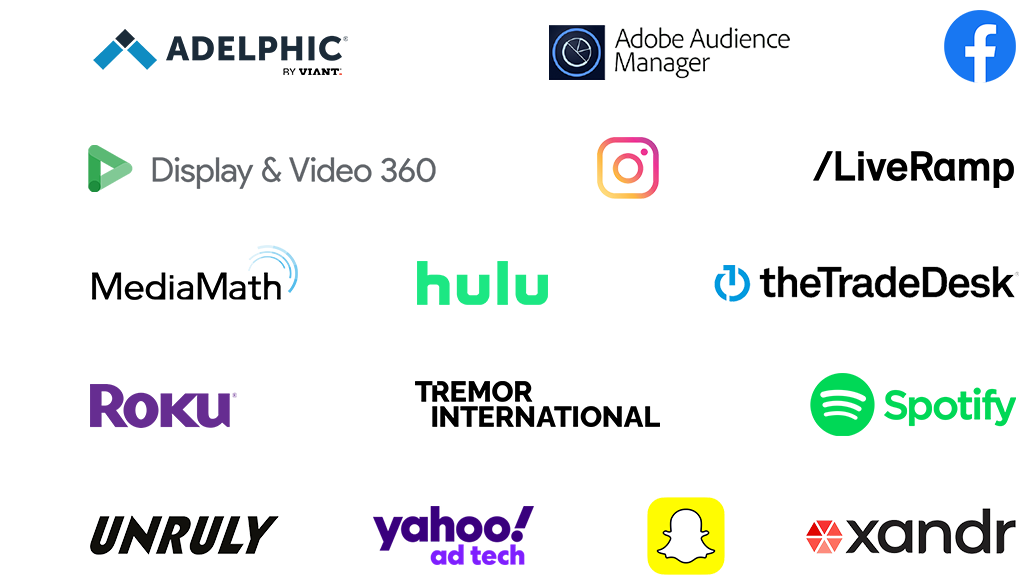 "Dstillery has allowed us to target our marketing message with pin point accuracy as opposed to a board based massage that we had in the past. The result in an increased conversion rate."

SOK VERDERY, Director of Digital Strategy at Comporium
Looking for your target audience?
---
Custom Built Audiences
Customize our Pre-built Behavior, Location, and Demographic Audiences to meet specific campaigns goals.
Custom AI Audiences
Unlike other limited depth look alike techniques, we build a Custom AI model to create your best audiences for your brand and your brand alone.
---
Get Started with Dstillery Services
Finding your target audience isn't easy. You need a partner to build your best audience possible. Contact us today to learn more about our custom audiences and services.
---