virtual-event
Hosted by: ANA, Presented by Dstillery
August 17, 2021
1:00 PM ET
ANA MASTERS OF DATA & TECHNOLOGY CONFERENCE
Planning digital advertising strategy in 2021, with cookie deprecation on the horizon, means working in a continually shifting landscape. Advertisers face conflicting demands: to prepare for an unknown future, without sacrificing performance today.
During the ANA Masters of Data & Technology, Melinda Han Williams, Chief Data Scientist at Dstillery, discussed how to tackle this challenge by using your portfolio of targeting solutions to both prepare for the future and optimize for the best performance today. Melinda also shared Dstillery's post-cookie targeting solution, ID-free Custom AI, a new privacy-by-design behavioral targeting solution that performs on par with cookies to reach users without an identifier.
Watch the recording:
Presented by: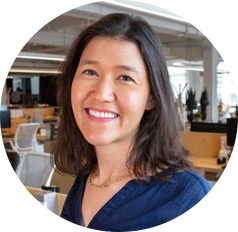 Subscribe to stay in the know.