webinar
Hosted by: Dstillery, with a Guest Speaker from Forrester
November 10, 2021
12:00 PM ET
Watch our Chief Data Scientist and Ad Age's 40 Under 40 honoree, Melinda Han Williams, as she sits down with our guest speaker, Forrester Research's VP, Principal Analyst, Joanna O'Connell, for a fireside chat on smart strategies to get ahead of the future of ad targeting. In this session, you will learn what digital marketers should know today to make sure they're ready for tomorrow.
During the webinar, Joanna and Melinda discuss:
Why identity is not your only option for targeting
How you can apply first-party data across opportunities with a range of addressability
The role of AI in a privacy-centric landscape
Presented by: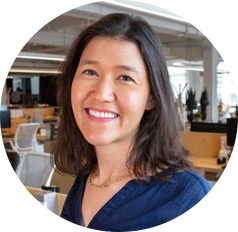 Subscribe to stay in the know.